One Shining Moment
March is quickly coming to a halt, meaning so is the NCAA Tournament. This tournament specifically started out with several upsets, including the Loyola Chicago team, who is acclaiming National fame. This year's Final Four includes Kansas (one seed), Villanova (one seed), and Michigan (three seed), making the fact that an eleven seed qualified more impressive. In NCAA tournament history (since 1985, the first year with 64 teams), Loyola is one of four eleven seeds to make it into the Final Four. Only 1,584 out of millions of brackets picked them to win the title. However, way back in 1963 when JFK was president, Loyola Chicago won the national title as frontrunners in the tournament, and have yet to win since then. Because of this and with my bracket already busted, I predict that they will win it all with their heart as a Cinderella team, talent, and coaching.
But, Kansas, Michigan, and Villanova are certainly not teams to consider out. Kansas is eager for a win after an overtime thriller against Duke in the Elite Eight Sunday night (85-81 final). As a one seed, they were first in the Big 12, with mascot Baby J cheering them on. In NCAA basketball history, they have the second most wins overall, clearly being a driving force every year.  
Back in 2016, Villanova won the national title lead by Ryan Arcidiacono (graduated), Jalen Brunson (current junior), and Mikal Bridges (current redshirt junior). Arcidiacono won the tournament's Most Outstanding Player award back then, and Brunson and Bridges will certainly be in consideration this season. Also on the team is Franklin's own Jermaine Samuels. Coming out as Big East Champions after beating Providence in overtime of the Big East Tournament before beating Radford, Alabama, West Virginia, and Texas Tech, they have faced many tough opponents and they will be prepared for any gameplan Kansas will throw at them.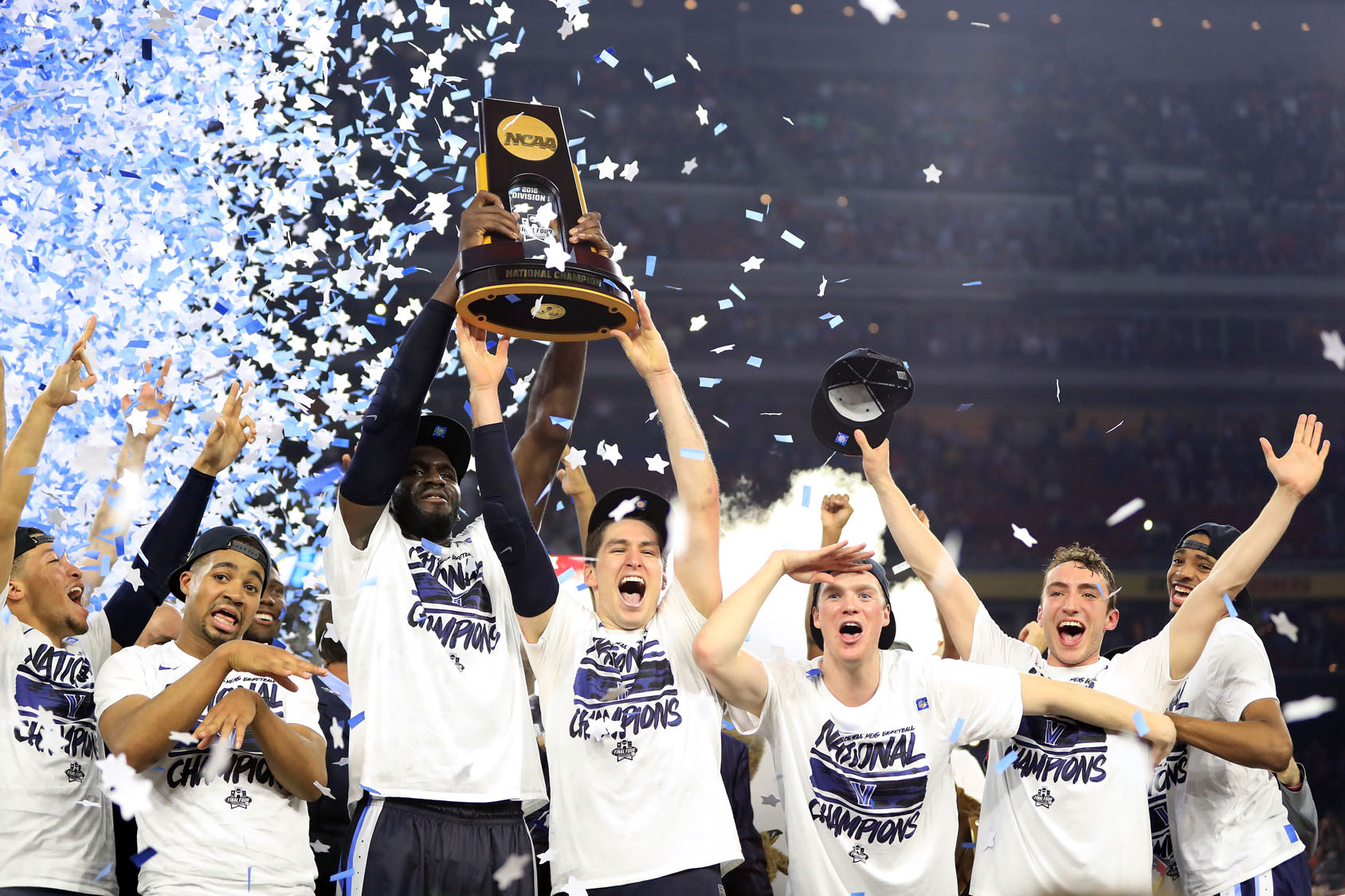 Michigan is coming off a Big Ten title, and they have high hopes to stop Loyola-Chicago, led by head coach Porter Moser. Some say that there has been "divine intervention" during Loyola-Chicago's run which has included many wins in games that have come down to the final seconds. No small part of that can be attributed to Sister Jean, Loyola-Chicago's 98-year old team chaplain and media darling. Michigan is going to try and beat them with their lockdown defense and team chemistry. They do not have any single star player, but their coach John Beilein is known for drawing up unique offense schemes.
☆Fun Fact: Recently, Michigan ex-player Jalen Rose's grandmother called out Sister Jean, and confidently said it was over for them.

In the trend of this tournament thus far, I am sure that the Final Four will be a thriller with two close games, and the deterioration of brackets across the nation. If you are looking to watch, the Final Four games start Saturday and the tournament concludes Monday night with the National Championship game.