Star, Survivor, Stella
For many competitive high school athletes, injuries anytime during the year are an incredible setback. However, it is how that athlete comes back after an injury that truly counts. For Stella Regan, star soccer and lacrosse player, a broken tibia and fibula on her right leg was an injury that was a huge complication in her advancement of varsity soccer and lacrosse.
Stella Regan has been playing soccer since she was three and lacrosse since first grade. Playing both sports for such a long time, it is no surprise that Stella dreams of playing in college. Even with the setback this injury posed, that dream is a very possible reality as Stella is on a fast track towards recovery. She says, "We aren't exactly sure how long till I can fully play again but anywhere from three and a half to six and a half months. It's a big range but will still allow me to play a lot before college."
Even though Stella does not physically engage in the sports right now, she still actively participates in soccer by involving herself in the team spirit, and plans to do the same for lacrosse in the spring. "I still was part of the team and went to the games to support them. My goal is to be back for lacrosse season" she explains. Looking back on past seasons for both sports, Stella definitely has some favorite moments. For lacrosse, "…probably the biggest moment was getting to the sectional semifinals." Improving her game was a big highlight of the soccer season, as well, for Stella.
Although the injury was a freak accident, soccer is an incredibly aggressive sport, so it is not uncommon to break a bone or injure yourself. "I immediately knew it was broken, that wasn't really a question. The most important thing was getting to a hospital" Stella says, describing the first thing she thought right after getting injured.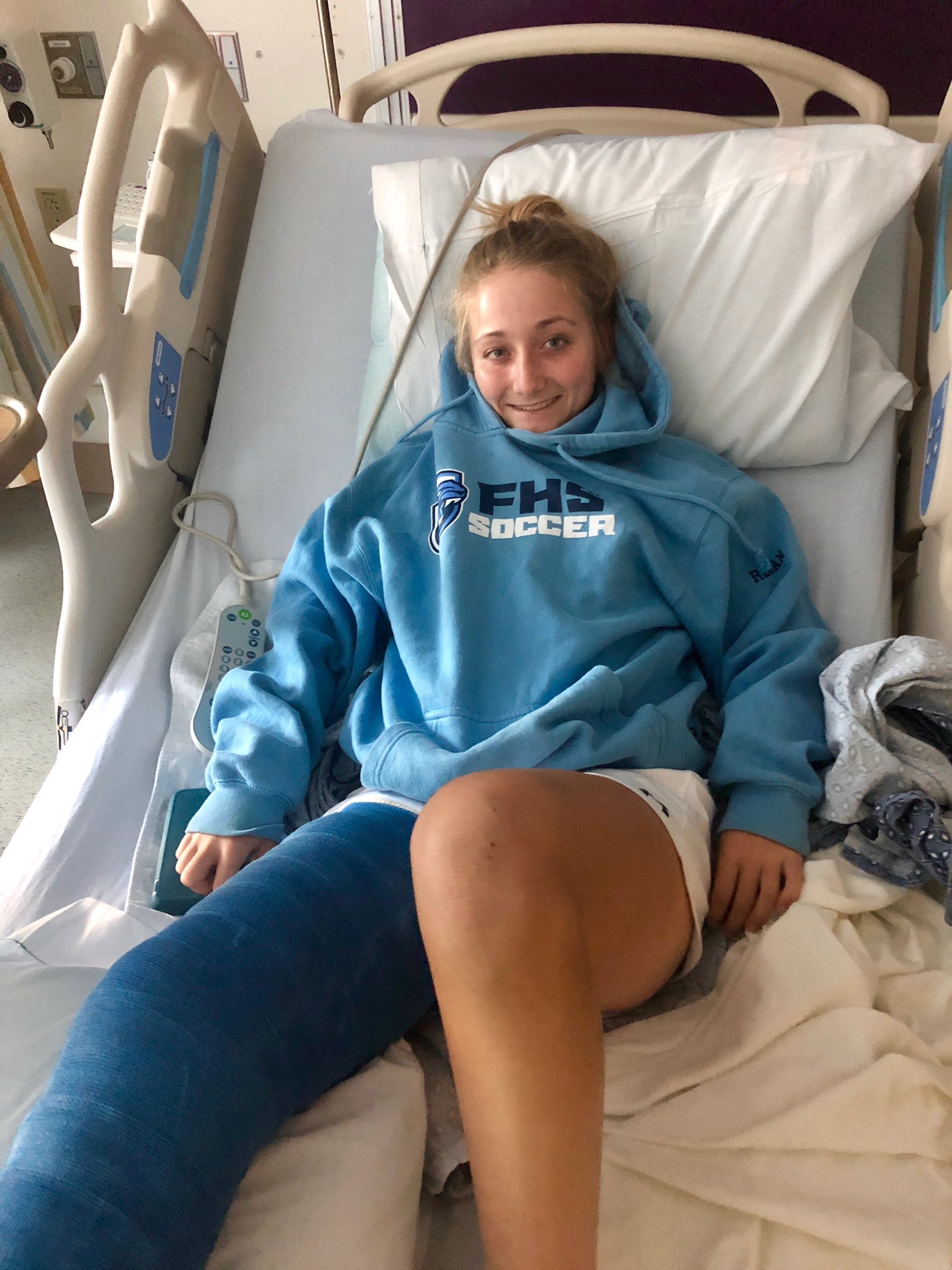 Stella plans to recover as quickly as possible and hopes to come back for lacrosse season. We wish you the best of luck, Stella!