A GREEN Christmas
With the holidays approaching fast, everybody is doing their Christmas shopping for presents.
This year, in addition to gift giving, Pantherbook and the FHS Green Team want to give back to the environment. Here are three small ways that you can transform your shopping and gift giving into an environmentally friendly experience!
Wrapping Paper Upgrade
Wrapping paper is a surprisingly unsustainable product.
"Wrapping paper is one of many items that people would think are recyclable, but actually aren't," says Kimberly Marchese, Green Team President. "The ink and glossy layering prevents it from being so." 
However, both recycled and recyclable wrapping paper can be bought from many online stores.
You can also decorate old newspapers as a wrapping alternative, or make your own wrapping paper from reused paper scraps around the house.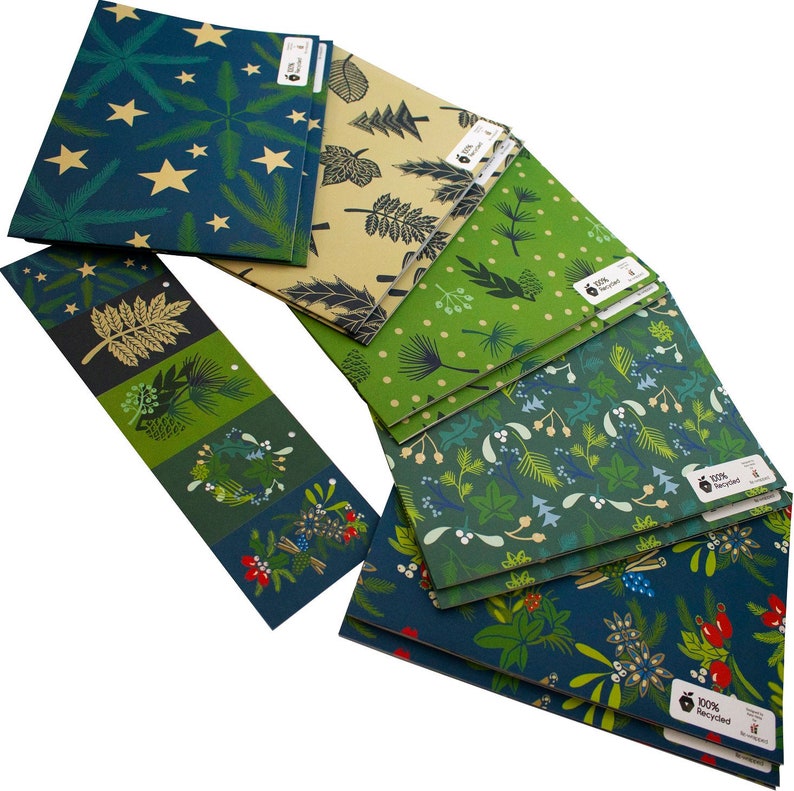 Skip Shipping: Shop Locally
Shipping uses up energy through gas and oil, and generates waste in the form of packaging. CO2 emissions from transportation vehicles are also bad for the environment.
Shopping at local stores that allow you to avoid the environmental costs of shipping is a more sustainable way to buy gifts for loved ones.
Support Small Businesses
During the pandemic, shopping in person can be too risky, and we understand that! When online shopping, there are many options for small businesses that allow you to avoid big corporations such as Amazon.
Amazon will not release information on its carbon emissions, but the environmental cost of its Prime two-day shipping system is great (for more information, watch this video from Vox). 
Shopping from smaller stores helps out artists who are struggling during the pandemic.
For example, Etsy hosts a variety of products from small businesses, and has promised to offset all carbon emissions from its deliveries. 
Listen for Green Team's monthly PSAs
If you want to continue increasing awareness on environmental issues and what you can do about them, follow the FHS Green Team on Twitter for posts on little ways to live a more sustainable life in the community.
"I feel as though I can work on being more conscious about the small differences I can make everyday," says Bridget Flaherty, Vice President of the FHS Green Team. "That's part of the reason I enjoy these monthly PSAs so much, because every month I can look into a new aspect of my life and what I can do better."